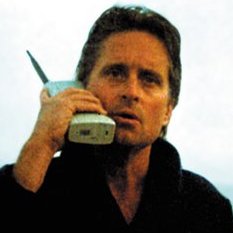 Last night I asked Gordon Gekko if he thought the Nokia-Seimens/Motorola Networks acquisition was a good fit.  He said yes, for 5 reasons.  Can you guess which was Gordon's #1 reason why this mega-mobile merge was such a sweet deal?
A) Global presence.  Gives NSN a big jump in the United States and Japan.
B) More operators.  This deal provides NSN with 50 mobile operator relationships.
C) More platforms. NSN has UMTS, HSPA and LTE FDD.  With Motorola it adds bulk in CDMA, WiMAX and LTE TDD solutions.  Plus all those multi-standard base station solutions.
D) Buy versus Build. NSN has been fighting an uphill battle since its birth in 2007.  Low-cost rivals Huawei and ZTE (China) and Alcatel-Lucent and Ericsson now have to slug out a bigger, beefier Rocky.
E) Financial engineering.  The bankers are back!  There is no TARP in TELCO.
Who's next?  More deals coming for everyone to cheer - cheers from shareholders, customers and companies across the board.  We are at that time in the global business cycle...more deals to come...and no industry offers the dynamic growth and excitiement like mobile over the next decade.  Location is everything, as I always say, and if you are located in the mobile industry (or at least have shorefront property), you too are looking forward to a very attractive decade.
By the way, Gordon Gekko has a new movie coming out.  WALL STREET 2: "MOBILE NEVER SLEEPS"
Trailer can be viewed here: http://abcnews.go.com/Entertainment/video/wall-street-trailer-9689758